Welcome to the Fundraising page of
Tracey Bosch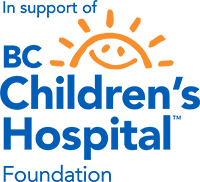 You may have noticed Tracey's growing locks over the past few years. He's been growing his hair since the start of covid lockdown to donate to Wigs for Kids and provide a child with a hairpiece that will bring a smile to their face and a boost of confidence during a challenging time in their lives.
Tracey has pledged to match our goal of $10,000, which means that every donation made towards this cause will have double the impact.
A proudly volunteer-run organization, W4K BC provides funding to cover the cost of custom-made human-hair wigs for children and teens at BC Children's Hospital who have suffered hair loss due to cancer treatment or other serious illnesses. Donations to W4K BC also help families pay for medications and feeding supplies that are essential for treatment but not covered by their medical plan. Wigs for Kids BC has been able to expand their initiative and provide funding for additional programs! These include funding a volunteer driving program that drives oncology patients and their families to hospital appointments. This helps families who rely on public transit and taxis to get to and from appointments and allows them to focus on the health of their child. Wigs For Kids also supports families with travel costs, whether is out of province travel for treatments or those that need to come to BCCH from outside of the lower mainland. They also help patient's families who are in need of additional medication and feeding supplies, not covered by MSP, to assist in their child's healing journey. None of this would be possible without you!
Let's join Tracey in supporting this wonderful cause and make a difference in the lives of these children. Your donation, big or small, can help!
When individuals donate $20+ to Tracey's Wigs for Kids fundraising page, a tax receipt will be automatically generated and sent to your email. If individuals want to donate cash or cheque, they can either drop their gift off or send it in the mail. Once it is processed, a tax receipt will either be mailed to them or emailed depending on information provided. We recommend people make their donation online if possible to reduce wait time for tax receipts
Thank-You Scroll
$230.00
From Vivian Gillard

in Support of Tracey Bosch

$50.00
From CATHERINE MITTLESTEAD

in Support of Tracey Bosch

From Steve Hoffmann

in Support of Tracey Bosch

$50.00
From Ed and Sheri Warzel

in Support of Tracey Bosch

$500.00
From Lori Henry

in Support of Tracey Bosch

$50.00
From Diana Magdalin

in Support of Tracey Bosch

From Dean Bosch

in Support of Tracey Bosch

From Garry Voigt

in Support of Tracey Bosch

From Nancy White

in Support of Tracey Bosch

From Cerf Family

in Support of Tracey Bosch

From Andreina HW

in Support of Tracey Bosch

$100.00
From Judy Alden

in Support of Tracey Bosch

From Rick Miller

in Support of Tracey Bosch

$50.00
From Vicky Gord Scott

in Support of Tracey Bosch

$25.00
From Karen Weber

in Support of Tracey Bosch

From Karen Fabris

in Support of Tracey Bosch

$200.00
From Anonymous

in Support of Tracey Bosch

$250.00
From Semone Ferrari

in Support of Tracey Bosch

$70.00
From Joan Wannamaker

in Support of Tracey Bosch

From Lyall Sharman

in Support of Tracey Bosch