Welcome to the Fundraising page of
Riana Brockett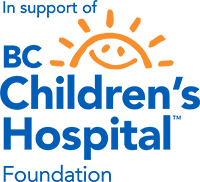 Hey everybody!
I have decided to shave my head for a very important cause.
Cancer is such a horrible thing for anyone to go through let alone children.
Donate to this lovely cause because not only will you be helping to save lives but I will also look ridicously silly bald.
Thanks for the support everyone!!
Total Funds Raised
Total Raised: $2,240.00
Fundraising Goal: $1,000.00
Join Team
Thank-You Scroll
From Hannah Goldie

in Support of Riana Brockett

From Sheila MacLean

in Support of

From Paula Turner

in Support of Riana Brockett

From Gabi Szinegh

in Support of Riana Brockett

From Chris Beith

in Support of Riana Brockett

From Katherine Tilley

in Support of

From Jamie Dowling

in Support of Riana Brockett

$10.00
From Clare Smith

in Support of Riana Brockett

From Lauren Glendinning

in Support of Riana Brockett

From Jodee Wall

in Support of

From Lianne McCrear

in Support of Riana Brockett

$100.00
From Kim Charters

in Support of Riana Brockett

$25.00
From Rhiannon Rogers

in Support of Riana Brockett

$200.00
From Hayley Wirsching

in Support of Riana Brockett

From Greg Adams

in Support of Riana Brockett

From Evelyn Lange

in Support of

From Rik, Andy, Frank and Olive Parker

in Support of Riana Brockett

$100.00
From Niall Carvill

in Support of Riana Brockett

From Forbelina Forbes

in Support of

$10.00
From Lil Mercanti

in Support of Riana Brockett

$40.00
From Jackie Stanton

in Support of Riana Brockett

From Robin Pogany

in Support of Riana Brockett

From Denise Wood

in Support of Riana Brockett

From Megan Carson

in Support of

From Estela Potenciano

in Support of Riana Brockett

From Emma Welberry

in Support of

From Lisa KOVACS

in Support of

From Gayle Price

in Support of Riana Brockett

From Shirleyann Beith

in Support of Riana Brockett

From Darlene Pogany

in Support of Riana Brockett

From Jacqueline Renaud

in Support of Riana Brockett

From Sandra Bathgate

in Support of

From Jenn Walczyk

in Support of

From Nick Brockett

in Support of

From Michelle Adams

in Support of

$100.00
From Kathleen McLachlan

in Support of Riana Brockett

$100.00
From Katie Brockett

in Support of Riana Brockett

From Lynn Brockett

in Support of Riana Brockett