Welcome to the Fundraising page of
Stephanie Larson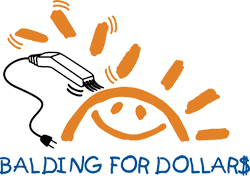 Balding For Dollars has given me the opportunity to go on many teen adventures and I have met some of the most amazing people! It has also given me the chance to be able to go back to school as I was awarded one of the bursaries.
Balding For Dollars has had a large impact on my life and I would like to be able to give back and help so that other kids like I was, are able to continue to go on such amazing adventures.
Although I will not be shaving my head as I have lost it all before, I encourage all of you to shave your heads!! If you only want to donate your hair that is awesome as well!
Thank you for supporting Balding for Dollars.
Your contribution is greatly appreciated.