Welcome to the Fundraising page of
Making Christmas Merrier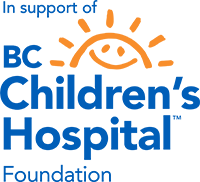 Making Christmas Merrier VII
Each year around the holiday season, the entire Poniverse community rallies around one of our marquee events dedicated to providing a better Christmas to the young patients at BC Children's Hospital in Vancouver Canada. The money raised will go toward their Christmas fund and an effort to ensure that each child will have a better holiday. For a family dealing with some of the medical conditions common in a pediatric hospital setting, a showing of generosity from a stranger can and does make a profound difference. It inspires hope and love. Hope that there is more than just struggling and concern about tomorrow. That is at the heart of this campaign. We aim to show, all of us together, that there are individuals out there that care.


Since 2011 MLPForums and Poniverse have raised over $12,000.00 for BC Children's Hospital.
While we would likely all agree that helping to bring a smile to an ailing child requires no reward or recognition, the MCM is also about celebrating the virtues of our community and saying thank you to all of those that participate. Bringing joy to others, celebrating the spirit of the season, and having fun in the process is an enduring element to this tradition. In prior years we introduced stretch goals for certain fundraising objectives. Some were thank you's to the community, and others were designed to embarrass staff and give everyone but a victim a hearty laugh. You even made our Admin staff go to the last BronyCon dressed like a female EqG Character! I am pleased to announce that we have brought this back for this year's fundraiser.
Click here to participate in out events!
---
Every element that makes BC Children's Hospital so important to BC's kids would not be possible without the generosity of our supporters and friends. From the tiniest toy that puts a smile on a youngster's face to the groundbreaking pediatric research that's helping to find better treatments and cures for many devastating childhood diseases, your donation helps ensure that the most precious members of our society - our children - receive the best possible care.
On behalf of all of us - patients, parents, staff, and volunteers - from BC Children's Hospital and Poniverse, thank you for your generosity and for caring for our children and their future.
Thank-You Scroll
From David Kennedy

in Support of

From Bryan Manus

in Support of

From Bryan Manus

in Support of

$50.00
From Fhaolan

in Support of Making Christmas Merrier

$25.00
From Will Guide

in Support of Making Christmas Merrier

$50.00
From Yellow Diamond

in Support of Making Christmas Merrier

$123.45
From Snow

in Support of Making Christmas Merrier

From Carlos Castillo

in Support of Making Christmas Merrier

From KH7672

in Support of Making Christmas Merrier

$25.00
From Totally Lyra

in Support of Making Christmas Merrier

$100.00
From Yellow Diamond

in Support of Making Christmas Merrier

$52.00
From Alastor (JonasDarkmane)

in Support of Making Christmas Merrier

$100.00
From antismurf9001

in Support of Making Christmas Merrier

From Travis Yates

in Support of

$25.00
From Stone Cold Steve Tuna

in Support of Making Christmas Merrier

From ChB

in Support of Making Christmas Merrier

From Amanda Wittenstein

in Support of Making Christmas Merrier